Hello!

April has arrived! I'm so glad to see it!

We have switched back to our Summer hours - so we are now open 11am to 5pm Tuesday thru Saturday.
We remain CLOSED on Sunday and Monday. I hope to see you soon!

We are planning to bring back the Demos and Make & Takes. We are looking at doing free demos once a month followed by a workshop the next week where participants can try their hand at what ever was demoed the week previous. There would be a fee to cover the cost of workshop supplies, most likely around $5.
The other weeks of the month we would have card make & takes or simple craft projects for about $2 each.
We are thinking about having these events on Saturday mornings at 10 am.
Let me know what you think.
~~~~~~~~~~~~~~~~~~~~~~~~~~~~~~~~~~~~~~~

Karen Allen has designed 4 new cards that you are going to want to make! The class is scheduled for Friday, April 28th at 1230pm. There will not be a Saturday class in April. There will be some class kits available for those not able to come to the Friday session. Fee $18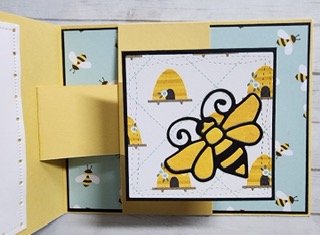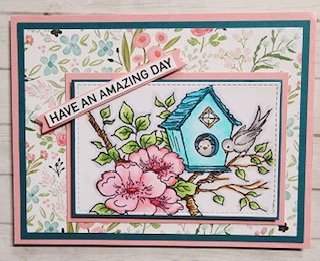 ~~~~~~~~~~~~~~~~~~~~~~~~~~~~~~~~~~~~~~~
I have some Class kits available from Karen Allen's class last Friday. See the cards in the store or pictures in March newsletters. Fee $18
~~~~~~~~~~~~~~~~~~~~~~~~~~~~~~~~~~~~~~~
The spring Garage Sale is quickly approaching....start sorting your stuff! Save the dates! April 21-22 . Call to sign up and get a seller's number before April 18th.

For those selling at the Garage sale there will be a pre sale on Thursday April 19th from 4-7pm

Please read the following carefully if you intend to participate in our garage sale:


Guidelines for our Garage sale


*Only paper crafting tools and supplies are allowed in this sale.
*No finished products or anything not related to stamping or scrap booking will be accepted.
*Make sure all merchandise is in good shape and that all inks, stamps and tools are good working order.

* Seller must call or stop in by April 15th to register and get a seller's code number.
Fee $5
(Sorry, no dealers' or consultants' new product will be accepted)
* All items must be packaged and ready-to-sell. Loose items such as paper, stickers, embellishments, etc . must be packaged.
Punches and tools need not be packaged unless they have small or loose parts.
* Labeling & descriptions help sell product! The seller may put short content description on package.
* All merchandise (packaged or not) MUST have seller's code number and price marked on a sticker that sticks well and is on the outside of the package (no sticky-notes, please!).
*Seller sets their own prices. All prices are final. Prices must be in 25 cent increments
* Bayer's Pampered Stampers collects and keeps all money and the seller is paid in the form of Bayer's Pampered Stamper Gift Certificate equal to the amount of their sold merchandise. We ask that the gift certificate be used on in-stock merchandise by the end if the year if possible.
* Garage sale items must be dropped off at Bayer's Pampered Stampers on Tuesday April 18th or Wednesday April 19th during regular business hours. If you are unable to bring your items during that time, please call in advance to make other arrangements.
Please bring your items in a box or plastic tote (marked with your name and number) in which any unsold items will be returned to you.
* Seller must pick up their unsold product and payment from Bayer's Pampered Stampers by Wednesday April 26th. If you are unable to come at this time, please call in advance and we will try to make other arrangements. Any items not retrieved by May 5th will be disposed of by Bayer's Pampered Stampers.

~~~~~~~~~~~~~~~~~~~~~~~~~~~~~~~~~~~~~~~~~~
Be sure to check out our Yo
uTube channel where you will find new products videos from Cheryl Harwick click the link here

The clearance sale is continuing, ONLINE. Visit the Website at clearance sale link Click on "shop" then type "clearance" in the search area. That should give you a view of everything on sale!
To order online:
Be sure to choose PAY AT PICKUP- DO NOT PROVIDE CREDIT CARD INFO. ALL SALES OF CLEARANCE MERCHANDISE IS CASH OR CHECK.

IF YOU NEED YOUR ORDER SHIPPED, call for more information.

~~~~~~~~~~~~~~~~~~~~~~~~~~~~~~~~~~~~~~~








Bayer's Pampered Stampers Closed Sundays & Mondays
1620 Ralston Circle Open 12pm-4pm Tue-Sat
Toledo, Ohio 43615
419-724-9516


Check out our website for new arrivals, top sellers, and events!
These emails will give you the best and most recent information you need!
Keep in touch with us by visiting our website