~~~~~~~~~~~~~~~~~~~~~~~~~~~~~~
We have added several new simple Christmas card kits to our take & make display! No pictures yet, sorry. The Rinea (foil) card kit has a class on the Bayersps YouTube channel! The others are pretty simple. All are $2.00


~~~~~~~~~~~~~~~~~~~~~~~~~~~~~
October & November classes, Please pre-register.
~~~~~~~~~~~~~~~~~~~~~~~~~~~~~~

Are your Christmas cards ready?

Beverly Mason is doing a Christmas Card series of classes featuring Penny Black designs. The classes will be Wednesday evenings at 6:30pm. These will be quick but beautiful cards suitable for all levels of crafters. The cards are pre-colored so you just stamp, decorate and assemble!


Seats still available in all classes, call or email me to reserve yours.


Join her Oct 27, Nov 3 and/or Nov10. Fee$15 per class

Beverly's October 27th class cards:



November 3rd cards are below: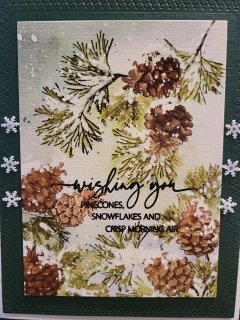 These are the cards for the November 10th class:


Beverly will also teach a White Christmas card class on Wednesday, November 17th at 630pm. Fee $15


Bev did some extra Kits of each class in the series~ so if you can't attend an evening class, call or email me to reserve a kit!
kit 1 is below:
(you will need to stamp your own sentiments)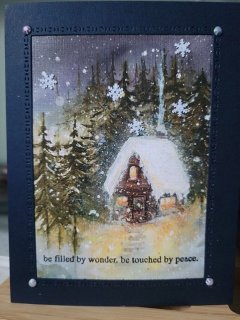 ~~~~~~~~~~~~~~~~~~~~~~~~~~~~~
Sister Roselynn will teach a Card class featuring (mostly) Stampendous winter Bird Stamps. Friday, November 19 at 1pm. Fee $15 Please pre-register. Always a good time!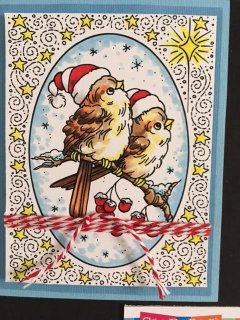 ~~~~~~~~~~~~~~~~~~~~~~~~~~~~~
I asked Karen Allen to make some extra kits of her winter card class. As always, she has created 4 unique and beautiful cards. Each kit contains complete color instructions, just color and assemble! $15 per kit.
~~~~~~~~~~~~~~~~~~~~~~~~~~~~~~

Stay safe !

See you soon!

Bayer's Pampered Stampers Closed Sundays & Mondays
1620 Ralston Circle Open 12-4 Tue-Sat
Toledo, Ohio 43615
419-724-9516


Check out our website for new arrivals, top sellers, and events!
These emails will give you the best and most recent information you need!
Keep in touch with us by visiting our website!