Cheryl Harwick is busy making videos of all the new merchandise that is rolling in! Don't miss out, Subscribe to our YouTube channel. click here to view our channel

Everyone loves a Sale!
This week standard size Slimline stamps and dies are on sale 15% off the regular price. Watch our YouTube channel for a demo by Cheryl featuring the regular slimline cards later in the week.

Also on sale this week, Archival ink cube sets and reinkers 15% off the regular price.
The Nuvo Alcohol Markers remain discounted.
More stamp and die discount bundles have been added.
Yes, everyone loves a sale, but everone REALLY loves NEW STUFF!
This week stop in to see New stuff from Sunny Studios, Dare2BArtzy, and Creative Expressions!


Hey, Ladies! As September approaches please remember two big events that are nearly here!
First, our crop on September 10,11,12 at the Quality Inn, Perrysburg
Get your favorite crafty buddies together and join us for 1,2 or all three days!
Second, our Fall Garage Sale is scheduled for Friday, September 17th and Saturday, 18th with a special presale (for sellers only) on Thursday, September 16th.
It's the end of the month, Have you used your stamp of the Month yet? 40% off a stamp of your choice. STAMPS ONLY no stamps/stencils , stamps/dies or any bundles. You must ask for the discount while checking out. The ladies will do their best, but it's a lot to remember.


We are back on our usual 12-4pm Tues-Sat schedule. If you need come in earlier or later, feel free to call to schedule a time. We will do our best.

~~~~~~~~~~~~~~~~~~~~~~~~~~~~~~~~~~~~~~~~~~~~~~~~~

How would you like a way to sell your unused, gently used or not needed scrapbook tools, paper, stickers, embellishments, rubber stamps, inks, supplies, etc.?
Let us sell them for you at our Crafter's Garage Sale! Friday, September 17th and Saturday, September 18th. Sellers can attend a special "presale" Thursday, September 16th

Guidelines for our Garage sale


*Only paper crafting tools and supplies are allowed in this sale.
*No finished products or anything not related to stamping or scrap booking will be accepted.
*Make sure all merchandise is in good shape and that all inks, stamps and tools are good working order.
Please read the following carefully:
* Seller must call or stop in by September 15th to register and get a seller's code number.
Fee $5
(Sorry, no dealers' or consultants' new product will be accepted)
* All items must be packaged and ready-to-sell. Loose items such as paper, stickers, embellishments, etc . must be packaged.
Punches and tools need not be packaged unless they have small or loose parts.
* Labeling & descriptions help sell product! The seller may put short content description on package.
* All merchandise (packaged or not) MUST have seller's code number and price marked on a sticker that sticks well and is on the outside of the package (no sticky-notes, please!).
*Seller sets their own prices. All prices are final. Prices must be in 25 cent increments
* Bayer's Pampered Stampers collects and keeps all money and the seller is paid in the form of Bayer's Pampered Stamper Gift Certificate equal to the amount of their sold merchandise. We ask that the gift certificate be used on in-stock merchandise by the end if the year if possible.
* Garage sale items must be dropped off at Bayer's Pampered Stampers on Tuesday September 14th or Wednesday September 15 during regular business hours. If you are unable to bring your items during that time, please call in advance to make other arrangements.
Please bring your items in a box or plastic tote (marked with your name and number) in which any unsold items will be returned to you.
* Seller must pick up their unsold product and payment from Bayer's Pampered Stampers by Wednesday September 22nd. If you are unable to come at this time, please call in advance and we will try to make other arrangements. Any items not retrieved by September 29th will be disposed of by Bayer's Pampered Stampers.

~~~~~~~~~~~~~~~~~~~~~~~~~~~~~~~~~~~~~~~~~~~~~~~~~~~~~~~~~~~~~~~~~~~~~
What's NEW in the Christmas room? Click here for video

~~~~~~~~~~~~~~~~~~~~~~~~~~~~~~~~~~~
Unfortunately, Doris needed to reschedule this class.Watch this space for New date and time.
Doris Dixion has designed a lovely Autumn Folio using beautiful Prima Paper. Join her on August 28th at 1230pm. This will be a small class, Limit 7 students. Please register early. Fee $25





September classes and workshops:

Friday, September 24, 1230pm
Karen Allen's September Card Class. Four Unique fold cards $15 Please pre register.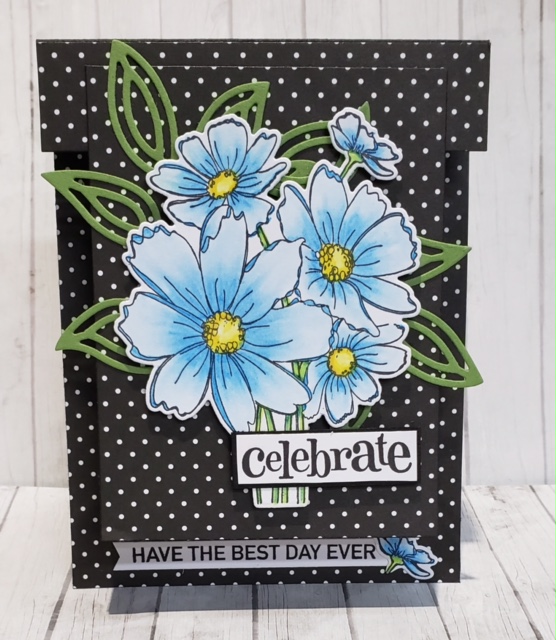 Saturday, September 25th at 1pm
Sister Roselynn will teach a card class featuring Stampendous Snowman stamps. So cute!
Fee $15
~~~~~~~~~~~~~~~~~~~~~~~~~~~~~~~~~~~~~~~~~~~~~~~~~~~~~~~~~~~~~~~~~~~~~~~

Please Note:
Discounts cannot be applied to Already Discounted items. This includes Bundled items, Clearance items, Classes or marked down items.
Thank you!


~~~~~~~~~~~~~~~~~~~~~~~~~~~~~~~~~~~~~~~~~~~~~~~~~~~~~~~~~~~~~~~~

Remember, if you normally come in on Dorr St, it will be closed all week.








Stay safe !

See you soon!

Bayer's Pampered Stampers
1620 Ralston Circle
Toledo, Ohio 43615
419-724-9516


Check out our website for new arrivals, top sellers, and events!
These emails will give you the best and most recent information you need!
Keep in touch with us by visiting our website!