Well, ladies, the 2021 Ohio Shop Hop is drawing to an end. My heartfelt thanks to all who participated. Special thanks to Pat Prucnal, Bobbi Crosson, Bev Mason and Candy White who's support was invaluable!
It was so wonderful to meet such passionate crafters. I thank you all for your patience and good nature while shopping at my store. It was a little crazy at times.
Paper, Paper everywhere!
Received this week:
12x12 Halloween paper from Carta Bella, Echo Park and PhotoPlay
12x12 fall collection kit from Echo Park
6x6 halloween and fall Echo Park paper pads, washi tape (pumpkins!) and ephemera
6x6 Christmas paper from Echo Park pads, washi tape, and ephemera
12x12 Christmas paper and ephemera from PhotoPlay
Halloween stamps and dies from PhotoPlay

I'm happy to say that we are receiving lots of interest in our upcoming crop at the Quality Inn in Perrysburg on September 10,11 and 12th!
Flyers with all the details are available in the store and as a PDF file upon request.

Start getting your stuff together, we're getting ready for another garage sale!!!!
The dates will be September 17th and 18th.


The winner of last Friday's Raffle from our store was Karen Czarnecki. She won a paper pack from Scrapbook Customs and a stamp set from Anthony's Paper Crafts! Congratulations, Karen!

This Friday will be the last of the weekly raffles for the Ohio Shop Hop! We will be giving away a Gift of Stampendous Stamps and dies valued at approximately $40
You could be the winner!
If you have a passport, you are eligible. You can win a weekly prize even if you don't visit any of the stores!



For the duration of the Shop Hop (July 1-August 14) My Store will
be open Tuesday thru Saturday 9am-5pm Sundays 1-4pm. As always, we are Closed Mondays

Starting Sunday August 15 we will be closed on Sundays and returning to our usual 12-4pm Tues-Sat schedule. If you need come in earlier or later, feel free to call to schedule a time.
~~~~~~~~~~~~~~~~~~~~~~~~~~~~~~~~~~~~~~~~~~~~~~~~
Shop Hop News!
We had a bunch of Shop Hoppers finish their Journey at Bayer's Pampered Stampers this past week!
Here are some of them:


~~~~~~~~~~~~~~~~~~~~~~~~~~~~~~~~~~~~~~~~~~~~~~~~~


New Cards for you to "take and make"! Just assemble at home! $2.00 each.




~~~~~~~~~~~~~~~~~~~~~~~~~~~~~~~~~~~~~~~~~
See Cheryl's video about decorating Photoplay's Folios is on Bayers Pampered Stampers Youtube channel !
click here to see Cheryl's folio demos

~~~~~~~~~~~~~~~~~~~~~~~~~~~~~~~~~~~~~~~~~~~~


Upcoming Classes



Sister Roselynn has heard your requests for a Sympathy card class. Join her for a class featuring lovely Sympathy cards that could easily be used for other occasions.
Saturday, August 14th at 1pm $15 fee please pre register 2 seats left!








~~~~~~~~~~~~~~~~~~~~~~~~~~~~~~~~~~~~~
Doris Dixion has designed a lovely Autumn Folio using beautiful Prima Paper. Join her on August 28th at 1230pm. This will be a small class, Limit 7 students. Please register early. Fee $25





September classes and workshops:

Wednesday, September 22, 1230pm
Bev Mason's Stamp Layering techniques workshop. Fee TBA

Friday, September 24, 1230pm
Karen Allen's September Card Class. Four Unique fold cards $15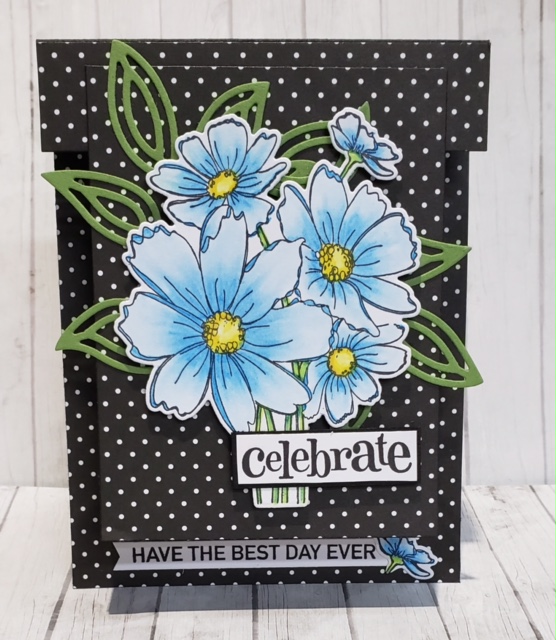 Saturday, September 25th at 1pm
Sister Roselynn will teach a card class featuring Stampendous Snowman stamps. So cute!
Fee $15
~~~~~~~~~~~~~~~~~~~~~~~~~~~~~~~~~~~~~~~~~~~~~~~~~~~~~~~~~~~~~~~~~~~~~~~

Please Note:
Discounts cannot be applied to Already Discounted items. This includes Bundled items, Clearance items, Classes or marked down items.
Thank you!


~~~~~~~~~~~~~~~~~~~~~~~~~~~~~~~~~~~~~~~~~~~~~~~~~~~~~~~~~~~~~~~~