I'm excited to announce that Bayer's Pampered Stampers has secured the Quality Inn in Perrysburg for our Crop on September 10,11 and 12th!
Flyers with all the details are available in the store and as a PDF file upon request.

Each Friday the Ohio shop hop stores are giving weekly door prizes provided by our generous vendors. Each store will draw a name from the list of passport holders who bought from them. One winner from each store will receive the weekly prize.
The prize last week was a paper pad, stamp and die package from Divinity Designs,
won by Bobbi Crosson!


Our winner from the Early Bird drawing, Jill Deylen, was in the store and picked up her gift card! Congratulations, Jill!



This week also, Lisa Polley made our store her 10th stop and turned in her raffle ticket!



This Friday's prize is a Tote bag Stuffed with goodies from Faber Castell! Stay tuned! You could be the winner!
If you have a passport, you are eligible.
If you didn't get a passport, it's not too late! If you have a passport, you can win a weekly prize even if you don't visit any of the stores!



For the duration of the Shop Hop (July 1-August 14) My Store will
be open Tuesday thru Saturday 9am-5pm Sundays 1-4pm. As always, we are Closed Mondays


~~~~~~~~~~~~~~~~~~~~~~~~~~~~~~~~~~~~~~~~~~~~~~~~~
New in the store!

The new Tim Holtz Distress Color is in! And it is beautiful! Prize Ribbon is a striking Blue color.
We got in a supply of the new color Saturday and are almost out already! I ordered more and the second order is due in tomorrow!

~~~~~~~~~~~~~~~~~~~~~~~~~~~~~~~~~~~~~~~~~~~~~~~~~


New Cards for you to "take and make"! Just assemble at home! $2.00 each.



~~~~~~~~~~~~~~~~~~~~~~~~~~~~~~~~~~~~~~~~~
Keep an eye out for Cheryl's video about decorating Photoplay's Folios is expected on Bayers Pampered Stampers Youtube channel soon.


~~~~~~~~~~~~~~~~~~~~~~~~~~~~~~~~~~~~~~~~~~~~


Upcoming Classes

Karen Allen has done it again! 4 More fun and fabulous cards! Saturday, August 7, 1230pm
Fee $15




Sister Roselynn has heard your requests for a Sympathy card class. Join her for a class featuring lovely Sympathy cards that could easily be used for other occasions.
Saturday, August 14th at 1pm $15 fee please pre register



Sister Roselynn has one kit from her Happy Pets class available. It has full written instructions and is ready to assemble. The cost is $15 for the 5 card kit.
These are the cards: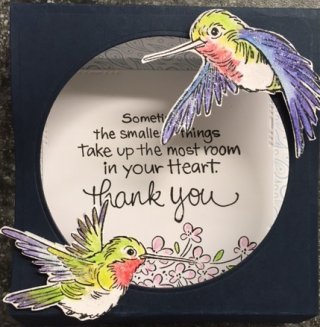 ~~~~~~~~~~~~~~~~~~~~~~~~~~~~~~~~~~~~~

Please Note:
Discounts cannot be applied to Already Discounted items. This includes Bundled items, Clearance items or marked down items.
Thank you!


~~~~~~~~~~~~~~~~~~~~~~~~~~~~~~~~~~~~~~~~~~~~~~~~~~~~~~~~~~~~~~~~