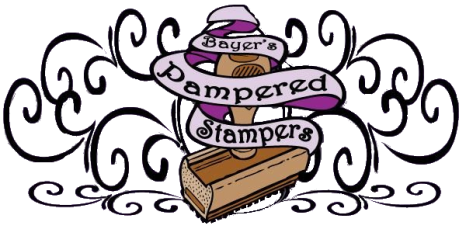 Welcome!
Hi, Everyone!


As Summer winds down and Fall creeps into view, my thoughts turn to the beautiful colors of the season. Yellows, reds, oranges and even browns! Cool crisp mornings and sunny afternoons! Autumn!
We have a good selection of wonderful autumn papers, perfect for making that fall card or page or project!


Karen Allen has been playing with some Whimsical Christmas themed card designs for her Saturday, September 26th 10am & 1230p classes. I think you're going to like them!
Fee $15
These classes are closed






Did you buy a Gnome for the Holidays Christmas Card Kit? If you did, but haven't put it together yet, Have I got a Class for you!!
Nancy Pietras will guide you through the cards in the kit PLUS give you several additional ideas for using the leftover pieces in the kit! If you already own the card kit, you pay only $10 for the instruction. If you need the kit, it's $12 plus tax and $10 instructional fee, That's incredible!
This class will be held on WEDNESDAY, October 7th at 1230pm Please register ASAP. An additional class may be added if more than 6 people (class limit) sign up.



In that same vein, Nancy will lead a class in putting together The Photoplay Christmas Cheer card kit. Again if you already have the kit, the class is $10, If you need to buy the kit, it is $12 and the class is an additional $10
This class will take place on WEDNESDAY October 21st AT 1230PM
These are some of the cards: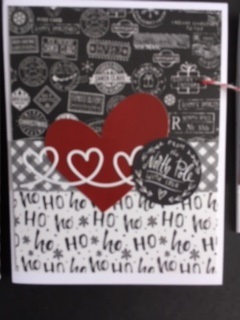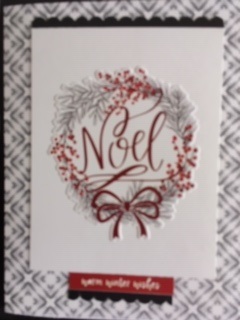 There are many more! Stop in to see the board.



This week's Make n Take:
Available in the store for $2 each.

See you soon!


Check out our website for new arrivals, top sellers, and events!
These emails will give you the best and most recent information you need!
Keep in touch with us by visiting our website!

Bayer's Pampered Stampers
1620 Ralston Circle
Toledo Ohio 43615
Ph 419 724 9516
Closed Sun & Mon
Open Tue-Wed-Thurs-Fri-Sat 12-4pm
other times by appointment