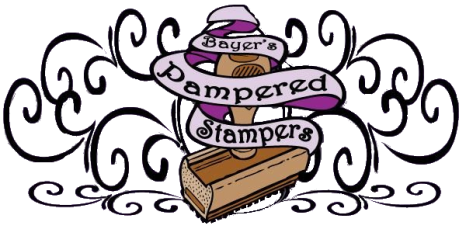 This just in!

Hello!
Welcome! It has been heartwarming to see so many of my old friends returning to the store after the Covid 19 shutdown! And meeting so many new crafters through the Shop Hop has just been wonderful!
Thank you all for supporting me!



More New stuff is in!
The Stampendous Catalog sale order is in! If you ordered, be sure to pick up your items! If you missed ordering from the sale, I have all the dies and most of the stamps that Fran Demoed.

I received New dies and stamps from *Taylored Expressions

*New Nuvo drops, White Wonderland 6x6 paper pads, new Artic Blast glitter pens and Nuvo Pure Sheen embellishment 4 pack from Tonic

* Slim Line prescored white card blanks and envelopes from
The Paper Clip

We have some classes ready to roll!
Kathy Snyder has prepared the following cards for a class Saturday, August 15 at 1230pm . That's this Saturday! We have 1 seat left open, call to reserve your place! Fee $15 Please pre pay and preregister asap.
Photos don't compare to the real cards. Stop in to see them!



Karen Allen has designed 4 new cards for her next class. They must be viewed to see all the detail. We have had requests to present this class in person so we will do that! As it stands we have it scheduled for September 5th, however that is Labor Day weekend, so we may move it to Aug 22 if the people already registered want that. Fee $15. Please call to reserve your seat.
Here are her cards.



Here are this week's make n takes:
$2 each kit




Don't forget to register for the garage sale!

The garage sale will be held Friday August 21st 9-6 & Saturday August 22nd from 10-3 A pre sale for sellers only will be held Thursday Aug 20 from 4-7pm (must have a seller's number to enter presale)
To become a seller in our Garage sale contact me at at bayersps@gmail.com for more information.

In keeping with the Covid19 regulations we will require shoppers do the following:

*Do no attend if you don't feel well
*Wear a Mask
*Bring your own shopping bag
*Wear gloves to handle merchandise (we will have a limited supply of gloves available If you can't provide your own
*Don't bring food or beverages
*Maintain a safe distance from others (6Ft)
*Only the person shopping is allowed in the shopping area (please leave children and husbands at home or in the car if safe to do so.)

Check out our website for new
arrivals
These emails will give you the best and most recent information you need!
Keep in touch with us by visiting our website!